Jen Singh is an artist from Atlanta, GA
Luminous within collection
My latest collection of paintings are about living freely and finding abundance within.
I hope you enjoy these works on paper as much as I did painting them.
I wrote a love letter to myself below. This season of life had its challenges, and my art continues to be there for me when I most need it.
I've wandered through the filmy veils, looking behind each one to see what comes next. The dark and the light drew me in. I felt pain, joy, envy, rapture, disappointment, rage and abundance. The journey to the heart is ongoing and there are times when I don't listen to the signs, and then I branch off onto another path that leads me towards pain. How deep and dark was that chasm, it felt lonely and sad. The universe had answers, yet I passed on, saying, No.
Thank you for this moment, all the hurting and sadness forced me to see there is a light in the darkness if you adjust your gaze. Feeling bitter and resentful, the story kept repeating itself until there was an oblivion of blackness. The heaviness to carry was a choice, and yet giving it up created a lightness I never imagined.
These birds sat in my heart, pecking away at the brokenness until there was nothing recognizable. In that state of nothing there was a realization that I only needed to ask for more. When I finally spoke, the Universe dropped me sparkling gemstones one by one that shone in the darkness. I picked each one up and kept them safely in my grasp.
There was ugliness and betrayal, but I'm filled with gladness to have awakened to my true self. The dream to be happy had me clamoring for bliss that I didn't think existed. And yet, it was waiting for me, and I can breathe now. I deserve this wild and beautiful life. There were wings all along to journey back to myself. You are worthy, dear friend.

enchanting artwork for your spaces,
connecting you to the magic of nature
2022 ORNAMENT COLLECTION
Trim your tree with one of my hand-painted ORNAMENTs! Each one is unique and one of a kind. ONLY 32 DESIGNS AVAILABLE, SO GRAB YOURS NOW BEFORE THEY SELL OUT!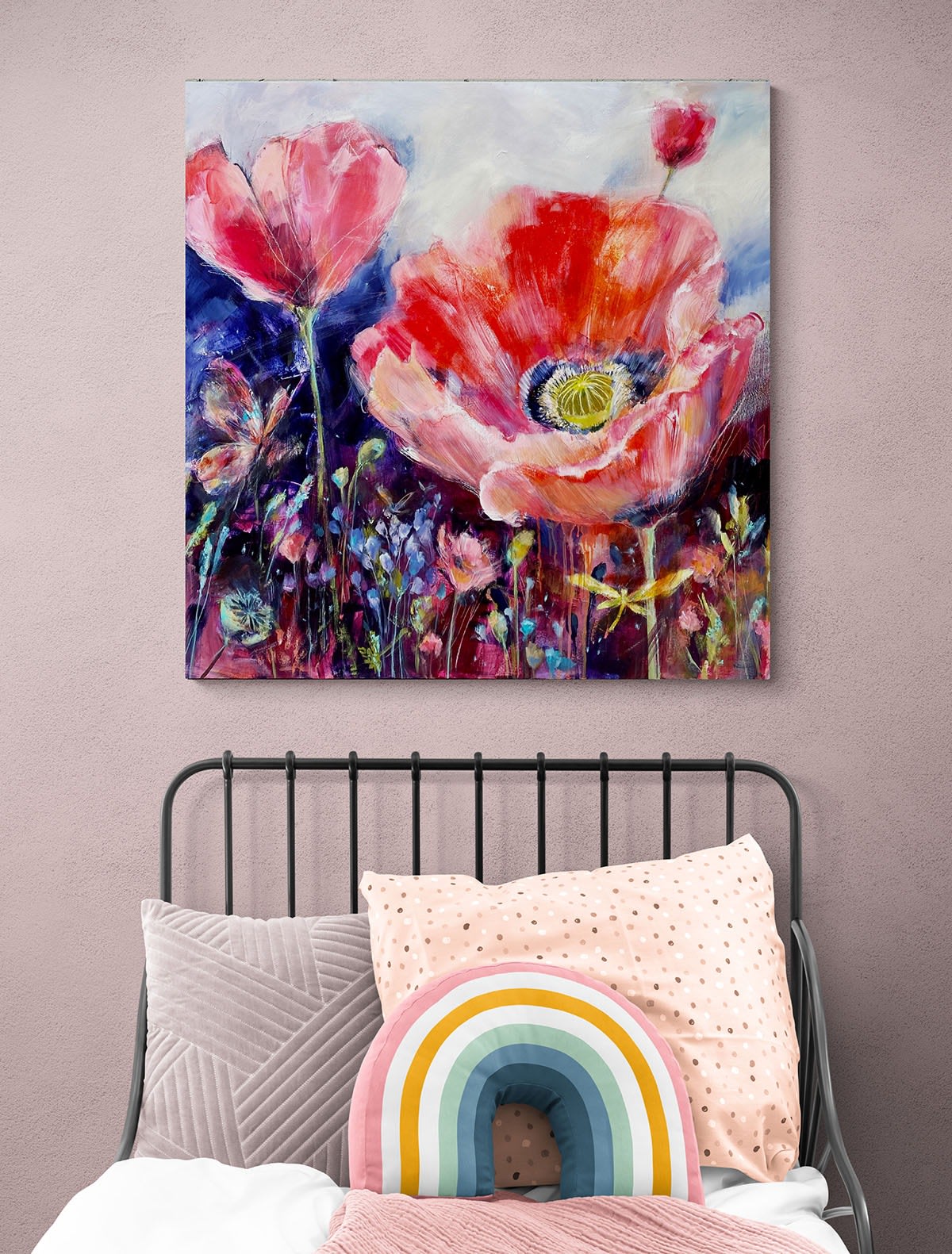 book a commission
Are you looking for a unique and personalized statement for your home? I find it a huge compliment to be asked to create a piece of art and believe the experience should be very personal and have a special meaning.
Painting takes me to magical places, usually conjuring a story.
I love to paint the wild nature around me and get lost in the process. I embrace playfulness and joy in my practice with the intention of creating a sense of wonder for my viewers.
I'm interested in the creatures of the forest where ethereal and magical experiences exist. My animal collections seek an understanding of their vulnerability and our energy connections to living together on this earth.
ALL ARTWORK IS OWNED BY JEN SINGH AND IS HELD UNDER COPYRIGHT.

The imagery on this website may not be used without written permission from Jen Singh. All images of artwork, sold or otherwise, are retained by Jen Singh.
Photography is taken by Jen Singh orLiz Stubbs